RELAXING IN THE CITY OF LIGHT AND LOVE
Visiting Paris alone, without family to take me here or there, so I would do what I wanted, see what and go where I wanted that I had not seen before. This took 4 days, then I took the high speed TGV back to Marseilles so I could fly back home to the U.S.A. to tell this story!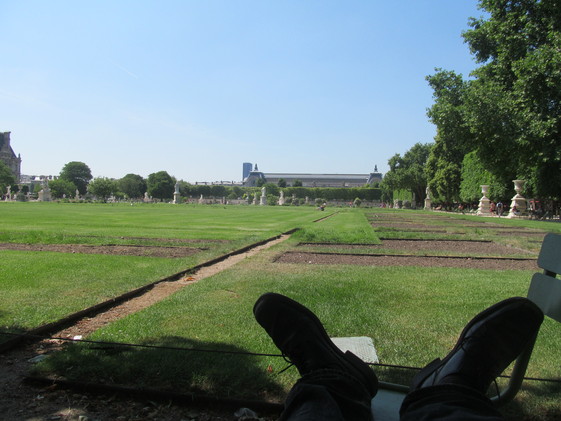 First day in Paris, relaxing in Tuirelie Gardens
To my left was Musee Louvre, In font of me, across the Seine was Musee d'Orsay. I have visited each on more than once in the past and there is more to see but I've been traveling, taking in the sights and history for over 20 days, It was now TIME TO RELAX and just enjoy Paris!
La Jardin Tuileries are at the the site of a former king's (several, plus emperor Napoleon I) palace, started by Katherine de Medici.
The Tuileries Garden was
one of the direct witnesses of the history of France
: during the uprising of 1789, Louis XVI and Marie-Antoinette took refuge in the palace after the revolutionaries had taken them back to the palace of Versailles.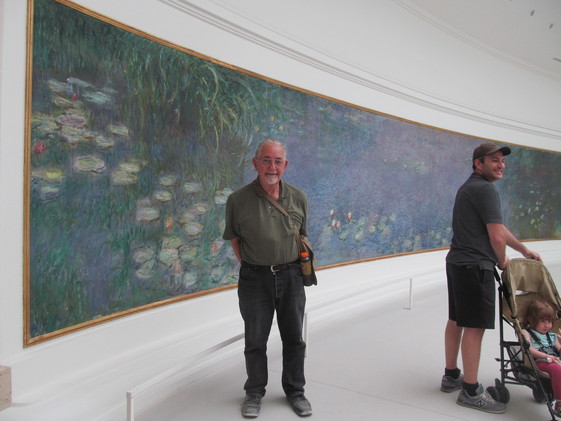 John at Monet's Gardens painting in the Orangerie
After relaxing all morning then enjoying a leisurely outdoor lunch, I walked away from the Louvre toward Place Concord to find The Orangerie museum which I had heard had a painting by Monet of his Waterlilies. To my surprise, I found that he had painted impressions of his gardens on both rounded walls in an underground room built specifically for him to paint on.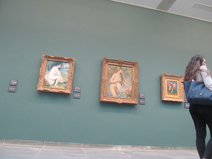 The Orangerie museum also houses many other paintings by many other famous and not so famous artists.
Second day in Paris ... A tour of Monet's Gardens
Giverney, France
In a word, Monet's Gardens are well maintained and "Beautiful!"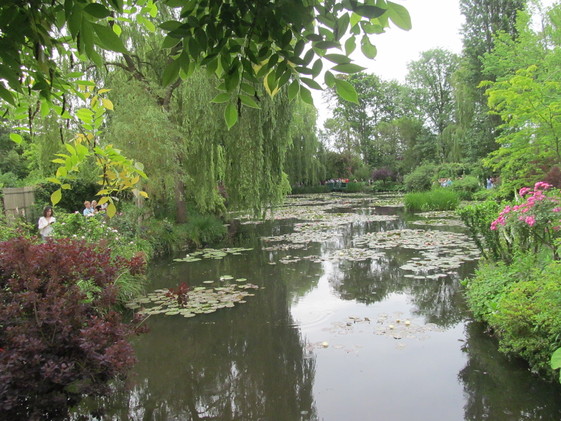 Monet's ponds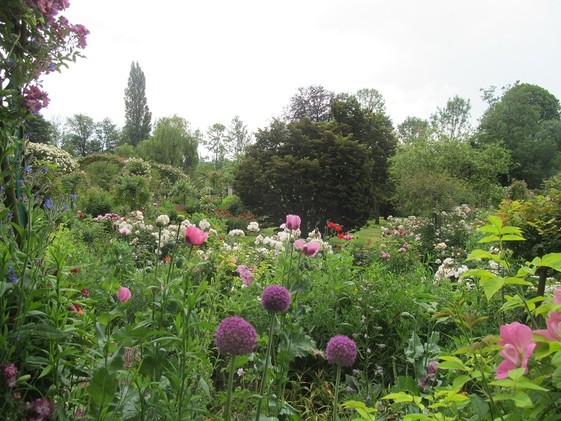 Gardens of many colors
Webpage Under Construction
"Travel is fatal to prejudice, bigotry, and narrow-mindedness, and many of our people need it sorely on these accounts. Broad, wholesome, charitable views of men and things cannot be acquired by vegetating in one little corner of the earth all one's lifetime." - from Innocents Abroad by Mark Twain