EXPLORING PROVENCE
Visiting the Historical, Religious, Archeological, and Artistic Sites of Southern France, from Marseilles to Lourdes, dating
from the 1st Century Romans, through times during

the formation of the early church, and its growing pains, to the Impressionists of the late 1800s & early 1900s plus a little bit of today.
by John M. Kohlenberger (8 May-2 June 2017)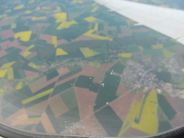 ARRIVING IN FRANCE
Approaching Paris as I arrived in France I was impressed by the colorful countryside and it was not yet Lavender season.
After clearing Customs I had a Pain au Chocolat (Chocolate croissant in the USA) while I waited for my flight Air France to Marseilles.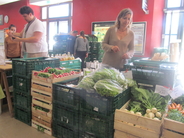 I walked the city on my first full day there. On the second day I took the City Tour, On the way to Le Iglese de Gard (A church converted from a medieval fort) at the base of the hill on which it rests the city tour stopped at " Catlan Beach". I realized then that the Occitan language, still spoken in Catalonia Spain was at one time the language spoken and the culture that lined the north shore of the Mediterranean Sea. Yes, that was also the language spoken, called Languedoc, in the south of old France, before it was Gaul.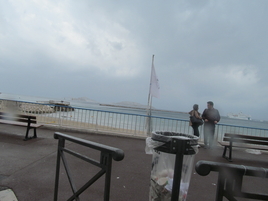 On my first full day I walked the city to see what it was like. On the second day in Marseilles I took the City Tour.
POINTS OF INTEREST:
Avignon – Chateaus du Papes

Arles – Cezanne, Nostradamus, Van Gough, Pont du Gard, Bull fights
Aix en Provence, Cezanne Studio, Mont Victorie
Saints Maries de Mer – The church, the town
Montpellier,
Carcassonne,
Narbonne
Toulouse, Tarbes, Albi
Lourdes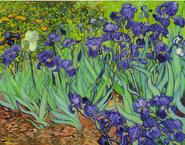 During a tour of Arles we visited a hospital where Van Gogh once stayed I felt that Van Gogh's Iris's were particularly inspiring as he painted the progenitors of today's crop.
Below is a modern photo of the courtyard in which they grow today.
THIS WEBPAGE IS UNDER CONSTRUCTION